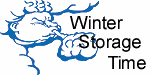 It's Fall and as the leaves make their last journey. It's time to take that last ride in the boat before packing it away for the winter. Storing your boat correctly now will save you time and money come spring time. Just a little bit of water left in the wrong place can freeze causing damage to your pumps, motor and boat.
At Haggett's Marine we offer pick-up service from local lakes, winterizing for your boat and motor, shrinkwrap as well as inside or outside storage over the long winter months. You won't have to dodge your boat and trailer when plowing snow this year or worry about the icy water dripping from the house onto your boat.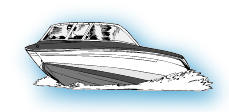 We will:
Drain tubing or top off fluids as needed.
Fill with antifreeze if appropriate
Inspect the boat
Inspect cushions and cover for damage, so you can have repairs done before the spring
We can also store your boats, campers, and other recreational vehicles which might be taking up your valuable garage space. Price varies. Call (603) 224-0171 or email with details to: quote@Haggettsmarine.com
And when spring comes...we can do a quick Spring Check-Up
If you have stored your boat with us over the winter, remember we offer delivery service to most lakes in NH for a small fee. Delivery can be arranged for weekends or evenings as time permits.